Completed March 2019
A Sock-Shoe for Studio Work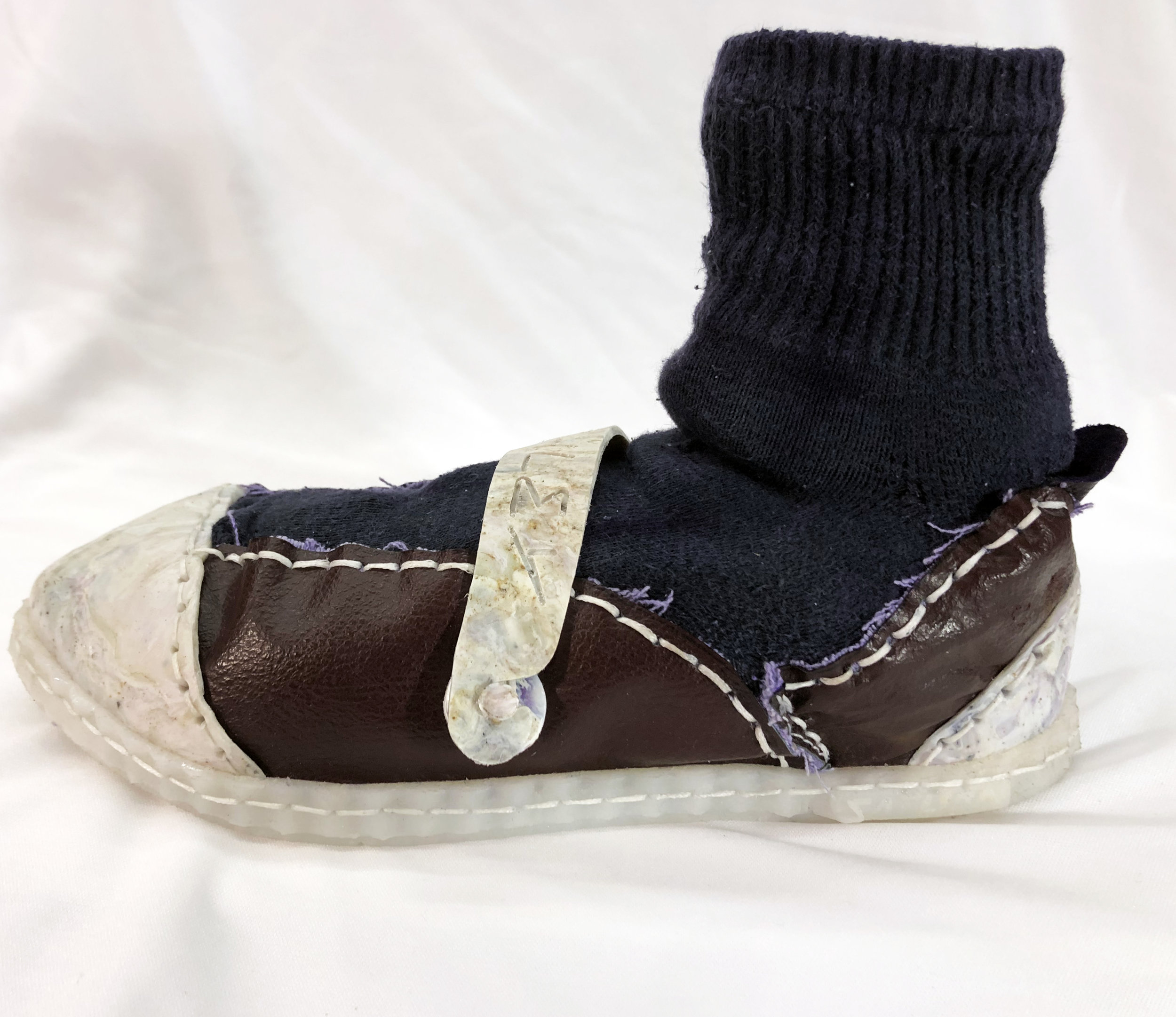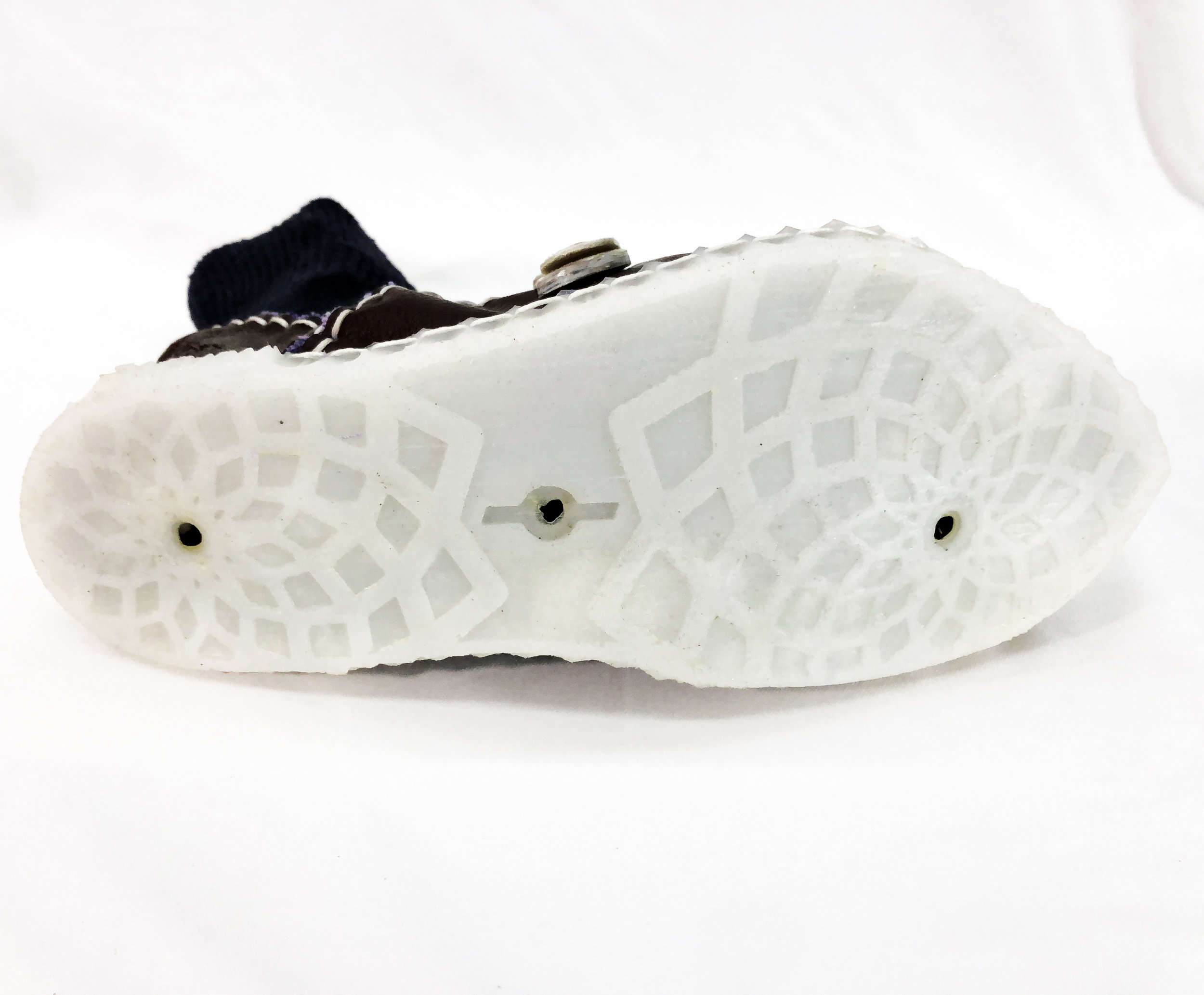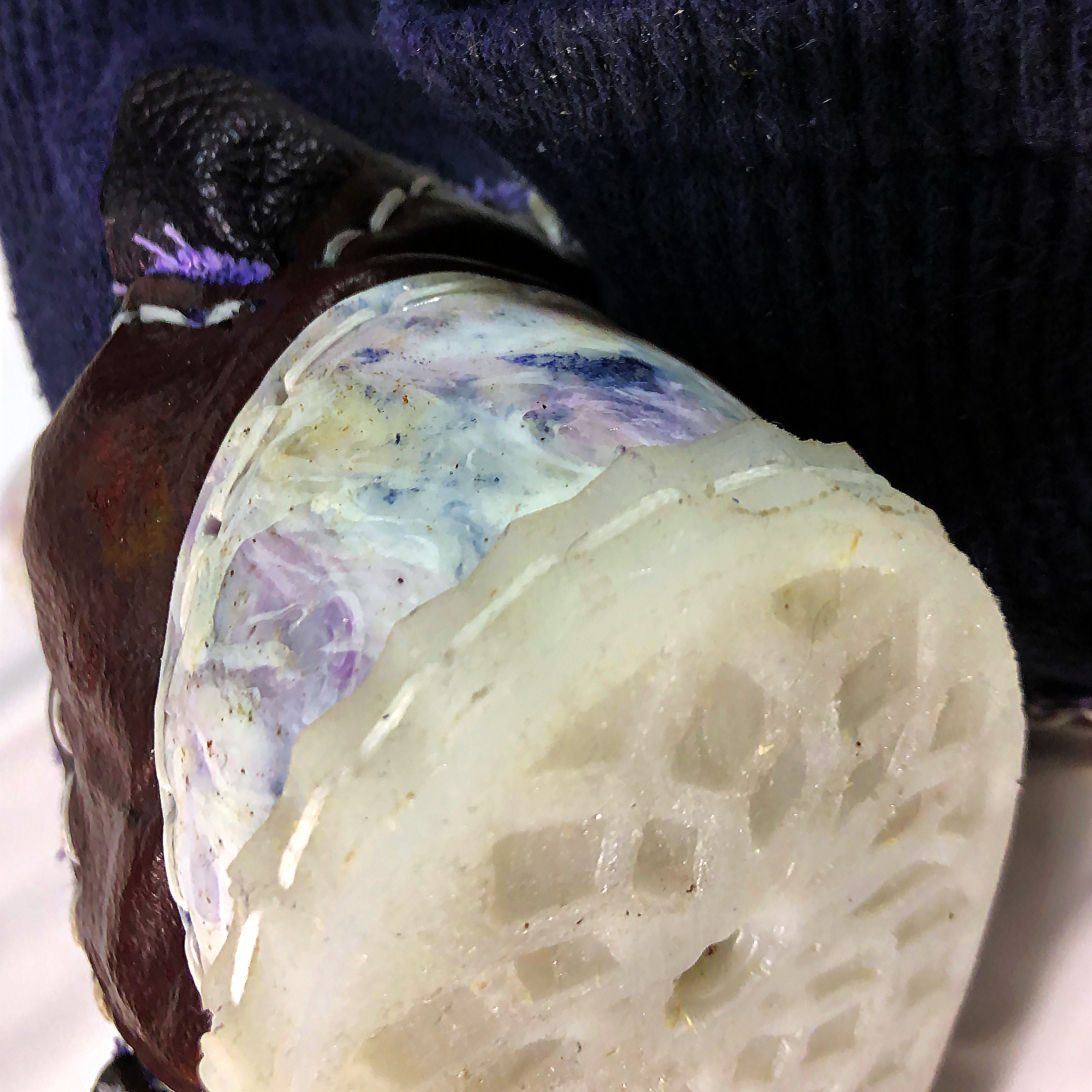 Upcycled Plastic Heel +Toe Cap

Saturn Branding on Side Wall of Sole

Upcycled Plastic Fastening Strap

Hand-Dyed Sock Upper and Liner

Upcycled Pleather Upper
Pleather, HDPE, Simpact 60A, Waxed Thread, CANVAS, Elastic Knit
inspiration
A next step in the Atelier line, this shoe aims to be a studio work shoe, capable of working around heavy objects as well as comfortable enough to engage in critique and exhibition.
As the plastic integration in the shoes gets more sophisticated, the rest of the shoe is still being re-imagined material-wise. The client's favorite color is purple so the shoe and bag plays on the various hues that can be achieved. The client is a neat and comfortable spirit and the shoe follows suit.
upper
Another derivative of the Spat cut upper, this time with a re-cycled sock foot insertion point. The sock is cut for the top of the foot for its respiration properties. Originally black, it is hand dyed to make a deep indigo. The deep magenta pleather is taken from an office chair. The black leather pull tabs at the back of the shoe are dyed purple. All of the liner is a lavender dyed canvas from an old couch The liner peeks through as the sock and pleather collide, providing a fray symbolizing the persistence of time, altering (slowly) the shoe day after day. The plastic assembly for these shoes is similar to the VTG shoes with the exception of the strap. The strap aims to lock the foot in, the more it is stressed. The strap has the clients name carved into it. The HDPE plastic is from water jugs, detergent jugs and grocery bags. A light marbling of pink and blue was achieved with a semi translucent white base.
Sole
This is the second side stitch sole. The material choice was a throw back to the Morciello using a Simpact 60A by Smooth-On. The design centered around the forming method, the 3 points are there to hold the mold in place as the sole is poured. From the holes comes an abstracted dream-catcher motif that helps with traction as well as is an ode to the client. The side wall takes the motif and further abstracts it with a simple zig-zag. This zig-zag serves as a guide for spacing the stitching that connects the upper and sole. A big innovation of the sole is the branding on the side wall. It took multiple toolings from the CNC to assemble that in the mold to accomodate the different dimensions.
BAG
The second bag to feature the mold after the Anniii, this bag aims to be simple, harkening raw, handmade, farm, cotton, soft, notes. The canvas is left over liner from the shoe. It employs the same fraying edges that the shoe has, giving the shoe an ever changing presence of material. The strap is a reject plastic piece, re-purposed into the latch for the bag. It aims to be a simple enclosure that can be used for more than holding shoes.