Completed July 2018
Shoe for an Olympian. Egregious.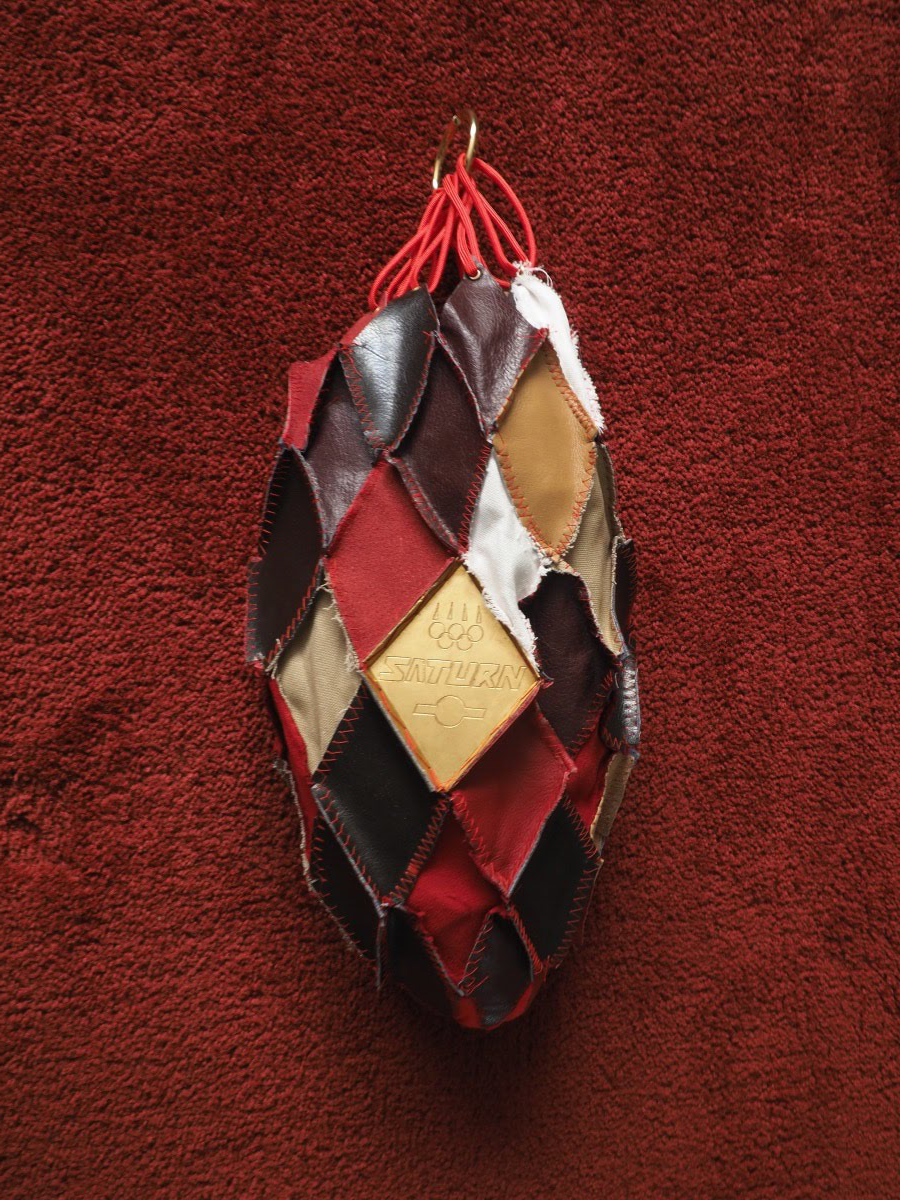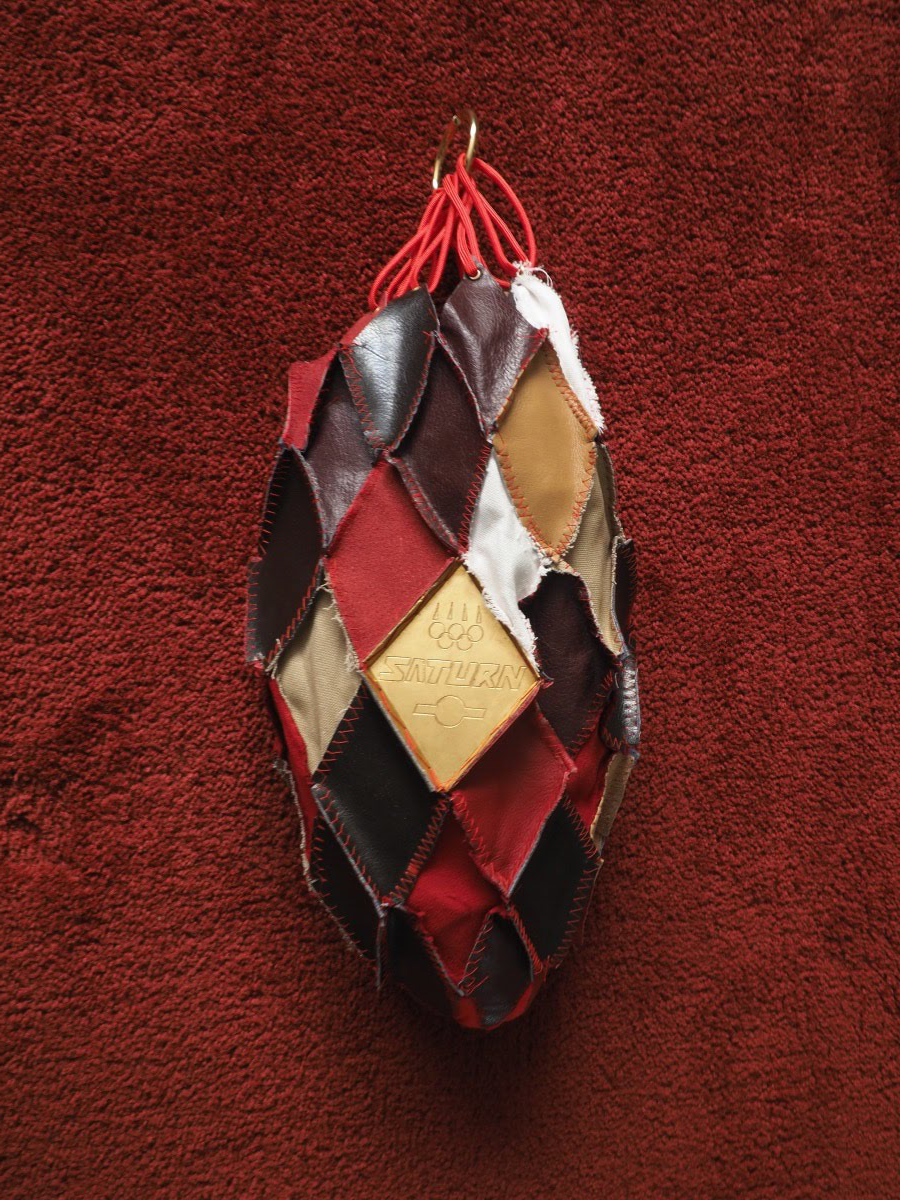 Urethane Foam Sole
Zig-Zag Sole
Zig-Zag motif throughout
'Olympic Bear' Logo representing 2x Olympian
Embossed 'SATURN' and 'TIKMAN'
Urethane foam, pleather, red leather, linen, waxed thread, polyester thread
inspiration
The challenge for Saturn for the past year has been to confront the odd nature of the shoe making process. It is a sequence of turning 2D materials into a 3D object. Nowhere is this more pronounced on the human body than at the foot. The Zig-Zag sole derives its shape for the purpose of minimizing deformation while entering the 3rd dimension to become the side wall. The desire to do this stems from Saturn's mission to produce legible wares, easy to understand and reproduce. The rest of the shoe and bag takes inspiration from the soles utilitarian motif.
upper
The upper is made primarily from a used synthetic couch. The new diamond toe detail allows the foot to breathe in tandem with the sole. The clasping is a simple elastic on the instep. The shoe is lined with another reused furniture cloth, with the heel being lined with a red leather, suede side out for comfort.
Sole
The sole is a brand new exploration into shoe design from Saturn. The sole is formed in a CNC-milled re-purposed oak floor. Then the Flex-IT 17 foam is placed in the form. The results were super for the initial try. The foam allows lightness and quick build time. The egregious teath informs the bottoms which respond to the weighting of the foot bones.
bag
The bag follows the shoe. The freeform program of the bag allows for the further egregion of the project. The spheroid shape of the bag is created from slightly different diamond shapes. The height of the bag comes with the gold ring which serves as the handle, and prevents the shoes from coming out when in. Lifted from the Olympic movements rings and the quest for Gold, this element serves as the point of departure for the user.